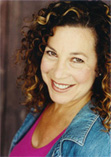 Since 1989, in her various roles as author, co-author, ghostwriter, storyteller, and public speaker, the prolific Mim Eichler Rivas has to her credit more than fifteen non-fiction titles. Most notably, BEAUTIFUL JIM KEY, which marked her debut as sole non-fiction author (William Morrow 2005/Harper Paperbacks 2006), has been a critical and commercial triumph. As a spokesperson on many of the humane themes of this inspirational true story –- animal welfare, non-violence, civil rights, literacy, history and community -– Mim continues to galvanize public attention about current as well as past related concerns.
Most recently to her credit is the literary blockbuster and #1 New York Times Paperback

Bestseller, THE PURSUIT OF HAPPYNESS (Amistad 2006), which Mim co-authored with Chris Gardner, with the major motion picture tie-in starring Will Smith setting critical and commercial records. Previously, Mim co-authored the national bestseller FINDING FISH (William Morrow 2001) with Antwone Fisher, who wrote the screenplay for the award-winning film version of the story, ANTWONE FISHER. Publisher Weekly's starred review called the book "stunning," destined to become a "classic."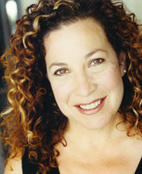 Mim's ghostwriting work has likewise been hailed by Publisher's Weekly as "notably well-written" and "funky and finger-snapping." Kirkus Reviews deemed her touch as "Deliciously bare-nerved" and "masterfully done."She collaborated with Betty DeGeneres on her memoir, LOVE, ELLEN: A Mother/Daughter Journey(Rob Weisbach Books/William Morrow 1999) and with Victioria Principle on her self-help, anti-aging guide, LIVING PRINCIPAL (Villard Books 2001). Mim co-wrote Della Reese's ANGELS ALONG THE WAY (Putnam 1997), Robert Kosberg's HOW TO SELL YOUR IDEA TO HOLLYWOOD, and STARPOWER (NAL 1989), Jacqueline Stallone's astrology book.

Along with rave reviews, accolades from editors and co-authors, Mim Eichler Rivas is personal and promotable. Raised in Tennessee, she's a graduate of Sarah Lawrence College where she studied with E.L. Doctorow. With a background in fiction, she has also written for stage, TV and film. Mim has been a featured speaker at a range of venues and regularly presents a popular writing workshop, THE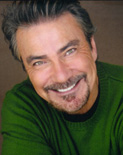 POWER OF STORY.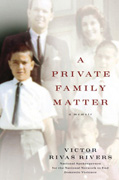 Mim lives in Hermosa Beach, California, with her husband, actor, author and activist Victor Rivers www.victorrivers.com (whose memoir A PRIVATE FAMILY MATTER chronicles his amazing journey), their twelve-year-old son, and very smart, BEAUTIFUL Jack Russell Terrier. Mim has served on the Board of Directors of the National Network to End Domestic Violence and with her family is an activist in violence prevention and promoting literacy.
GET SOME OF THE BOOKS MIM'S WORKED ON: