Over the course of reclaiming the lost history of Beautiful Jim Key and Dr. William Key, extensive research has been conducted on various fronts, providing multiple treasure chests of material that will be explored in a major feature film now in development and in the documentary soon to be funded as an independent production under the helm of David Hoffman. Though the research period has lasted longer than first anticipated, it promises to be well worth it as Hoffman and Rivas focus on compelling aspects of the story – including the reasons why the story has become lost and the controversial aspects of equine intelligence, as well as its influence on animal welfare – not fully covered in other media. Stay tuned for exciting updates to come.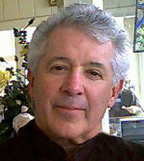 About David Hoffman
David Hoffman is one of America's premier documentary filmmakers. For more than 35 years, he has roamed the world finding and recording unusual and provocative stories. His 125 reality TV films have appeared on primetime PBS, Turner Broadcasting, The Discovery Channel, and Arts & Entertainment. He has produced specials for Nova, The American Experience, and National Geographic. He has produced four feature length documentaries and is just about finished on his fifth, SPUTNIK.
Hoffman is known for uncovering ordinary people with extraordinary stories to tell. Several of Hoffman's public television documentary specials are among the highest rated television programs of the year that they aired. He has won multiple Emmys, a Peabody award, the Cannes Film Festival Critics Prize, top prize blue ribbons at festivals in Chicago, New York, San Francisco, Los Angeles, Houston, and numerous international festivals.
Please visit www.thehoffmancollection.com for a description of his films.